Testimonials
See what my clients have to say about my work
Recommend Her for any Web Design
Jina is very detail-oriented and easy to work with. She worked closely with both my business partner, Melissa, and I to convert our old system over to a more functional new system for our blog and online store. She was very thorough and patient as we worked through all the bumps and learning curve issues we encountered converting our system. We were very pleased with how easy she was to work with and how accessible she was. Jina was very prompt on getting back to us with all our questions and all follow-up has been incredible. We would highly recommend her for any web design.
Gayla O'Dell
Two Paper Divas
Highly Recommend Her for any Website Design
Jina is one of the hardest working women I know. I have worked with Jina for seven years or so at the New Mexico Office of State Engineer (NMOSE) where she worked as a business analyst/database developer for the IT department and provided excellent service to NMOSE employees. Two years ago my wife and I decided to open an Olive Oil and Balsamic Vinegar store. I did not have a clue how to set up a website and had heard that Jina was doing website design and thought how great was this. We needed a website that could, in addition to displaying our products and information, would also support an online store. At every step of the design, she sought our input, and worked with our point of sale representative to make sure everything worked in sync. She researched and produced four or five e-commerce packages for us to choose from and explained the pros and cons of each one. With her help we found the perfect fit for our business. We are deeply in her debt as we could not have done this without her. She is always professional and very detailed oriented. I highly recommend her for any web site design and maintenance.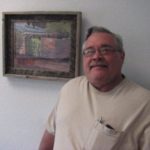 Ralph Campbell
Highly Recommend Her Services
Jina worked hard to provide me with options for the redesign of my business website. At every step, she consistently sought my input in order to satisfy my sometimes shifting desires. She is pleasant and patient as well as flexible. Instead of pushing just her ideas, she wanted to please my tastes and needs. She is professional and detailed oriented. I highly recommend her services.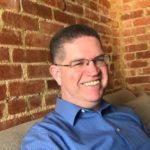 Matthew Johnston
Law Offices of Matthew S. Johnston, LLC.
LAVENDER SAGE DESIGNS
Categories